blogging our children into being
what is it?
BlogSprogs is homeplace of The Crucial Three: the babies Turner, Matrullo and O'Connor Clarke.
Friday, December 27, 2002
A tired & dishevelled father feeds daughter.
Wednesday, December 25, 2002
one last bit of proxy work--for the record. Sawyer James: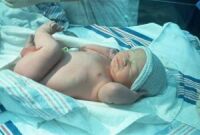 peace, out.
jeneane
Sawyer says hi - Posted a pic of Sprog 3 taking his ease on blog here -a very good holiday to Cam, Ruairi and to all. (thanks J -) - tom
Tuesday, December 24, 2002
Blogsprog Number 3 Has Arrived!

Tom and Wendy now have a beautiful baby boy named Sawyer James, who was born today at 12:17 by c-section. Mother, baby, and Dad are doing fine. Tom described Sawyer as "so cool." The little guy came out and observed, all eyes to the new world around him. I think Tom is in love. Sawyer weighed in at 8 pounds, 13 ounces and is 21 inches long.

George and I received the call from Tom about a half hour ago. We let Tom know that we--and everyone in this loosely joined family--are so very happy for them. Three healthy blogsprogs have been blogged into existence, and we've met them here. I'm astounded. Maybe that's just me. I don't think so though.

Wendy will be in the hospital for a few days; Tom says he'll be spending most of his time there, but will get pictures to us as soon as he can.

Blessings on the wind to Florida from all around the blogosphere.

Tom wishes everyone a Merry Christmas--I know his and Wendy's will be all the more merrier with Sawyer in their arms.

sigh. ain't life grand?

-Jeneane for Tom
So. How's every one?

Wshew. This waiting game is tough. [stretch, yawn]. Think I'll get another cup of coffee. I dunno. I never knew what proxybloggers go through. Michael's "Paul" and Gary's "John C." know what I'm talking about. I'm here. Waiting. Hoping Tom calls today. Time for that coffee. As Ann Craig says, peace-out, smile back.

-jeneane for Tom


Monday, December 23, 2002
A Funny Thing Happened on the Way to the Car

Wendy and Tom arrived at the hospital yesterday. Wendy spent the night "with an excellent nurse and mom in attendance," on cervadil, according to Tomas, who did his dadly duties by going home and walking the mutts. Late this afternoon, the experts gave Wendy the news that she was still not dialating, so mom and dad packed up their hospital belongings to head home for a few days, aiming to come back on Thursday and try again.

A funny thing happened on the way to the car. Wendy's water broke! So they hightailed it back into the hospital, where they will likely remain for the duration. Tom promised to let us know as things progress.......

BLOGSPROG NUMBER THREE IS ON THE WAY!!!

honored to proxyblog for my good friend Tom,
-jeneane
Sunday, December 22, 2002
Home again, home again, jiggety jig...

Actually been home since Thursday night, but couldn't resist the nursery rhyme theme...

Sausage and Ruairi both doing well. Tired, tired, tired, but content.

Rediscovering the simple joy of spending 20 minutes at a time doing nothing but gazing at a little miracle like this:




Tom's right about the network multiplier effect here - the value of the network increases exponentially with each new baby added :-) Good luck guys!

One last pic before sleep. Here's Ruairi again, watched over by his two guardian angels - both very much in love with and in awe of their baby brother.




Life is sweet indeed.